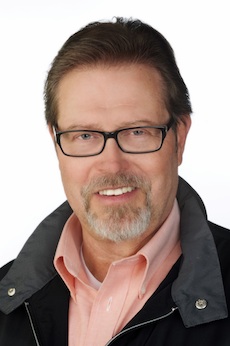 Rick Marschall is the author of 74 books and hundreds of magazine articles in many fields, from popular culture (Bostonia magazine called him "perhaps America's foremost authority on popular culture") to history and criticism; country music; television history; biography; and children's books. He is a former political cartoonist, editor of Marvel Comics, and writer for Disney comics.
For 10 years he also has been active in the Christian field, writing devotionals and magazine articles; he was co-author of "The Secret Revealed" with Dr Jim Garlow. His biography of Johann Sebastian Bach (Thomas Nelson) was released in April, 2011. His history of cartoon advertising, Drawing Power, was published in July 2011 by the Marschall Books imprint of Fantagraphics Books. In 2012 his major biography of Theodore Roosevelt, BULLY!, was published by Regnery History of Washington DC. He is currently working on a One-Year Devotional for Tyndale House and writes regularly for RealClearReligion.org, CBN.com, and AssistNews.
Rick is a former Director of Product Development for Youth Specialties. He is recipient of the 2008 "Christian Writer of the Year" award from the Greater Philadelphia Writer's Conference, and produces a weekly e-mail devotional, "Monday Morning Music Ministry." Rick was on the editorial staff of the 1599 Geneva Bible Restoration Project (Tolle Lege Press, 2007).
His anthologies of vintage cartoons have won several awards in the US and Europe. He has spoken in Europe on behalf of the US Information Service of the Department of State; in 1995 was consultant to the US Postal Service for a 20-stamp set of commemoratives in the "American Classics" series, providing images, writing information on the stamps' versos; and producing a 100-page book that was sold in post offices nationwide.
Rick has been a faculty member of New York's School of Visual Arts; Rutgers University; Philadelphia College of Art (now University of the Arts); and the Summer Institute for the Gifted at Bryn Mawr University. He was the founder and Editor of nemoMagazine; co-founder and Contributing Editor of Hogan's Alley magazine; and Managing Editor of Rare Jewel magazine, the Christian worldview journal of culture and politics. Currently he is Managing Director of Rosebud Archives, a publisher of vintage graphic art; and President of Marschall Books, an imprint of Fantagraphics Books.
The link to Rick's weekly blog is Monday Morning Music Ministry. Most recently his essays and articles have appeared on the sites Real Clear Religion ( www.realclearreligion.org ); the Assist News Service ( www.assistnews.net" ); CBN.com ( www.cbn.com ); and the Renewing American Leadership (ReAL) organization ( www.ToRenewAmerica.com ).  Rick is represented by WordService Literary Agency.